No video selected
Select a video type in the sidebar.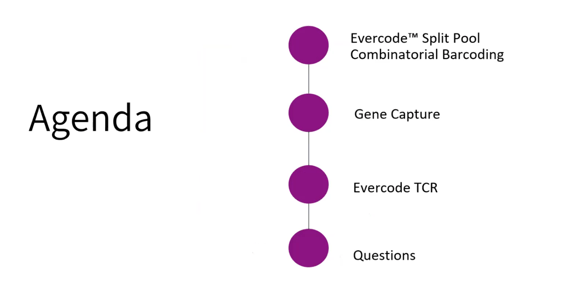 Evercode TCR and Gene Capture supports the single cell RNA sequencing community with expanded applications and scalability. Watch this informative webinar, in which you will learn about Evercode TCR for immune profiling and Gene Capture for even greater scalability. You will also learn more about Parse's foundational technology platform, which enables single cell RNA sequencing with no microfluidics instrument required.
What you'll learn:
Evercode TCR for measuring whole transcriptomes and paired TCR sequences - 1 million cells in 1 experiment.


Gene Capture for high resolution data - 10 times less sequencing required. Expanding Single Cell Capabilities.


Parse's foundational Evercode technology - there's no instrument required.